The Italian Chemical Society recently announced the finalists of the prestigious Primo Levi prize 2016 for young chemists. Among the 10 finalists, both Matteo Atzori and Mauro Perfetti have performed their research at the LaMM.
Matteo works in the field of molecular spin qubits and presented a work published in the Journal of the Americal Chemical Society (http://pubs.acs.org/doi/abs/10.1021/jacs.6b05574).
Mauro's primary research is the study of magnetic anisotropy in molecular systems and presented a work published in Advanced Materials (http://onlinelibrary.wiley.com/.../10.1002/adma.201600791/full).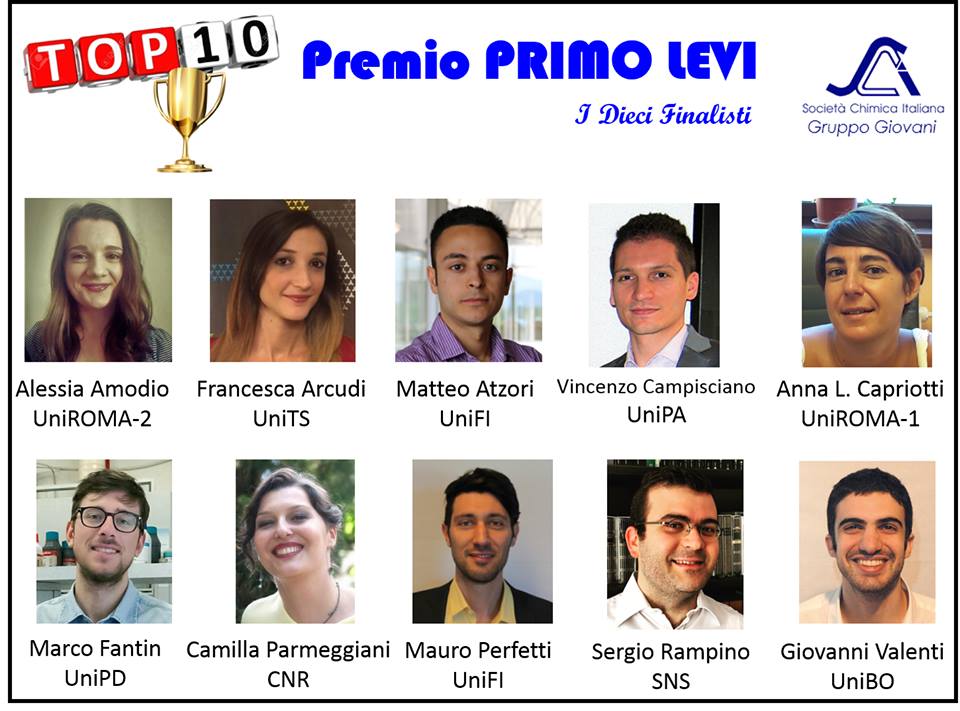 All finalists have realized a 5 min video to explain the content of the selected publication. Aim of these videos is to disseminate the research performed on chemical sciences in Italy to a broad audience (https://www.facebook.com/pg/SCIgiovani).